Japanese KUTANI Yaki Lucky Cat Maneki Neko "Omede-Tai"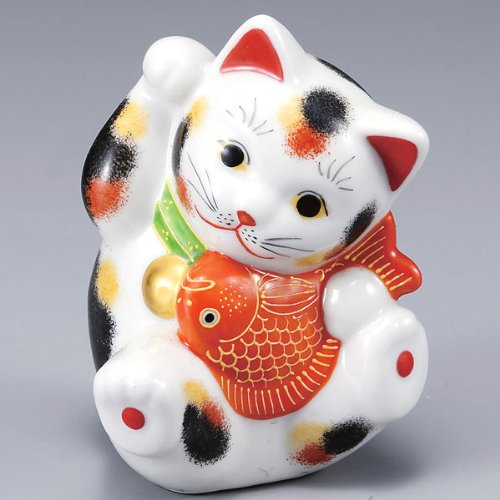 width : 8cm
Height : 11.5cm
While he invites the gold luck (金運) with his right hand, he has also catch sea bream (good luck) (幸運).
Other images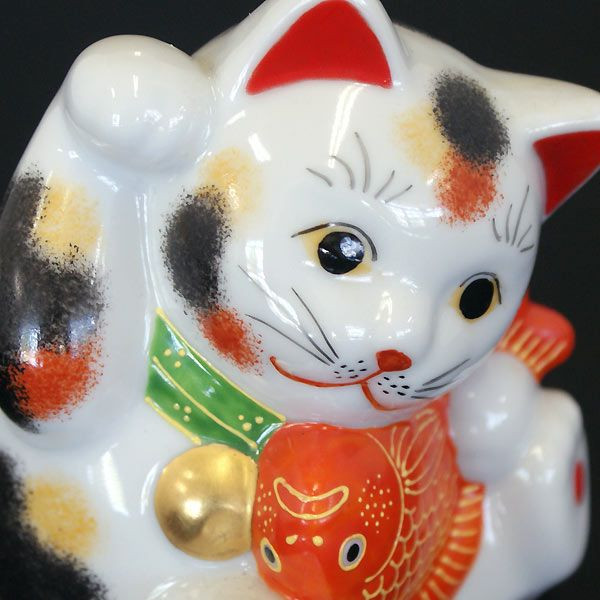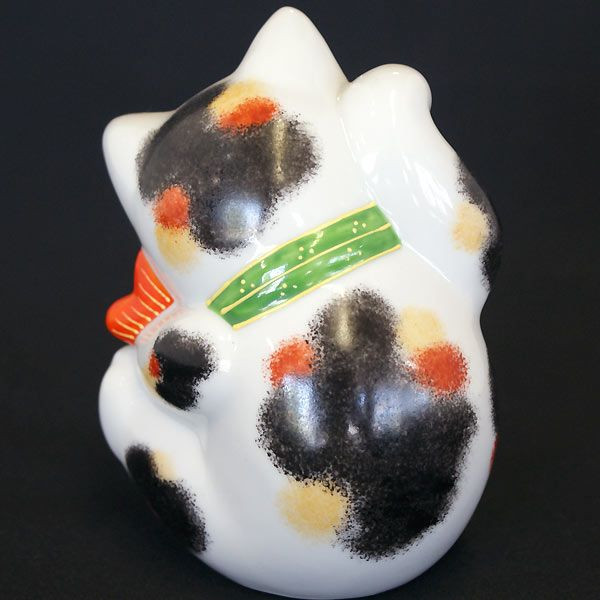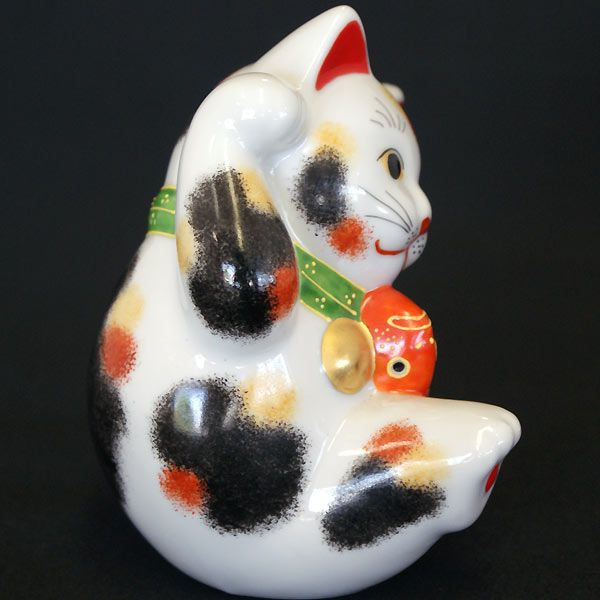 What is Kutani?

The origin is Ko-Kutani.The history of Kutani ceramics dates back to the early Edo period, around the year 1655. Maeda Toshiharu, the first Lord of Daishoji (belonging to the Kaga-han), focused his attention on the development of pottery, although in the territory of Kutani (today: Kutani,Yamanaka Town,Ishikawa Prefecture) gold mines have been found. Toshiharu dispatched Goto Saijiro, who had been engaging in mining development and industry, to Hizen Arita, so that he could master their pottery technique. The establishment of an own Kutani kiln began with the adoption of this new skill.
The MORI technique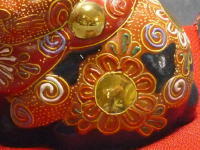 The MORI technique is the most difficult technique in the Kutani ware.
The MORI technique is a method of painting and and burns and gold and piling up the pigment.
This gold is not discolored even if time passes.
It is craftsmanship of wonderful Japan.
Our Price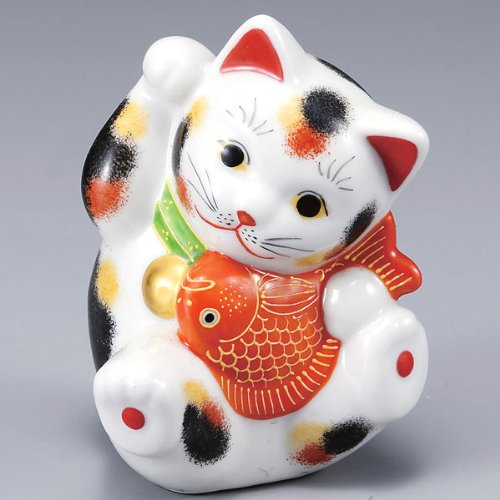 Japanese KUTANI Yaki Lucky Cat Omede Tai
Note
The Japanese craftsman is making our goods manually one by one.
Therefore, it might be a little different from the photograph.
Please enjoy a difference.
We do very careful packing.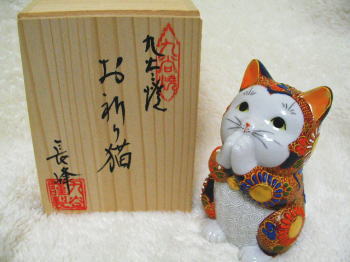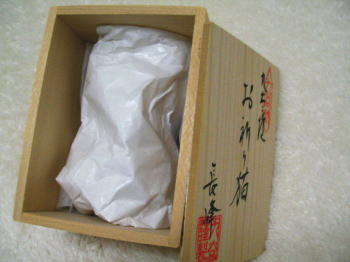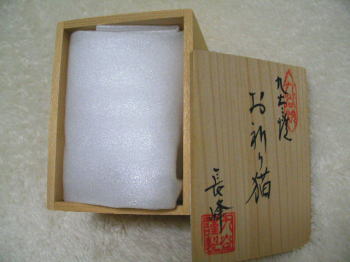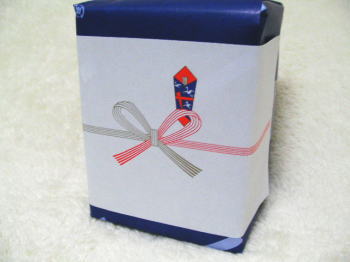 What's new.